full episode
Potato virus found at four locations in Tasmania
Broadcast Tue 4 Apr 2023 at 9:00pmTuesday 4 Apr 2023 at 9:00pm
Space to play or pause, M to mute, left and right arrows to seek, up and down arrows for volume.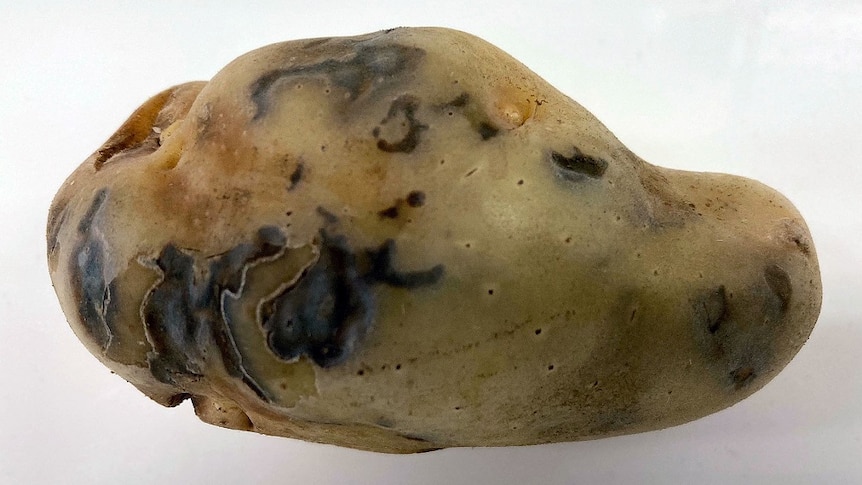 The Potato virus Y necrotic strain (PVYNTN) has been detected in several Maranca variety potato crops on Tasmania's east coast and in the Northern Midlands.
Biosecurity Tasmania says the virus is transported by aphids and leaves black rings around the vegetable making it unfit for use, but not dangerous to humans.
It's the second time the virus has been detected in the state and Biosecurity Tasmania is now working with the potato industry to manage the problem.
Leaders of the Drought Resilience and Adoption Hub have visited Tasmania to talk to local farming groups about how effective the program has been so far.
Credits
Broadcast 4 Apr 20234 Apr 2023