Apologies for cross posting.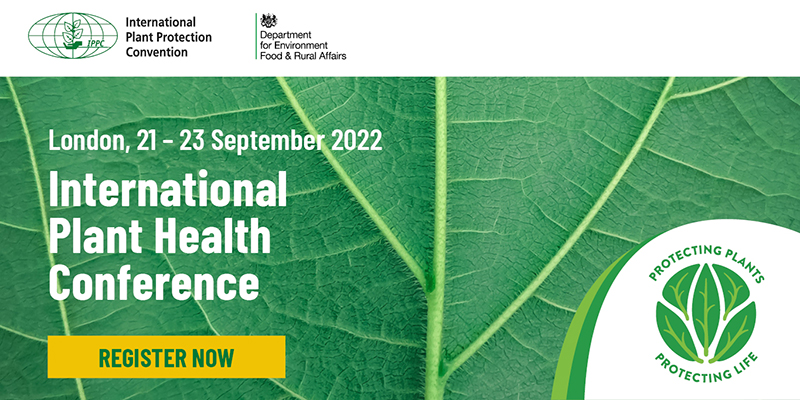 International Plant Health Conference 21 – 23 September 2022 | 09:00-18:00 Queen Elizabeth II Centre | London UK
Plant health is a key factor in any strategy to achieve food security, protect the environment and biodiversity, and facilitate safe trade. The First International Plant Health Conference aims to address new and emerging plant health challenges, including climate change impacts, the risks associated with significant increase in international trade, the rapid loss of biological diversity and new pest pathways such as e-commerce by exploring more efficient national, regional and global policies, structures and mechanisms. The Conference will be held in London, the United Kingdom on 21 – 23 September 2022 and is co-organized by the Department for Environment, Food & Rural Affairs (DEFRA) of the United Kingdom (UK) and the Secretariat of the International Plant Protection Convention. Register before the 31st of July 2022 for the International Plant Health Conference and take part in the global scientific, technical and regulatory forum to advocate for plant health and food security.
REGISTER NOW
DEADLINE FOR REGISTRATION: 31 JULY 2022
Please circulate within your networks.