Registration is open for the IPPC webinar series on Fall Armyworm Training Material
Posted on Mon, 27 Sep 2021, 16:16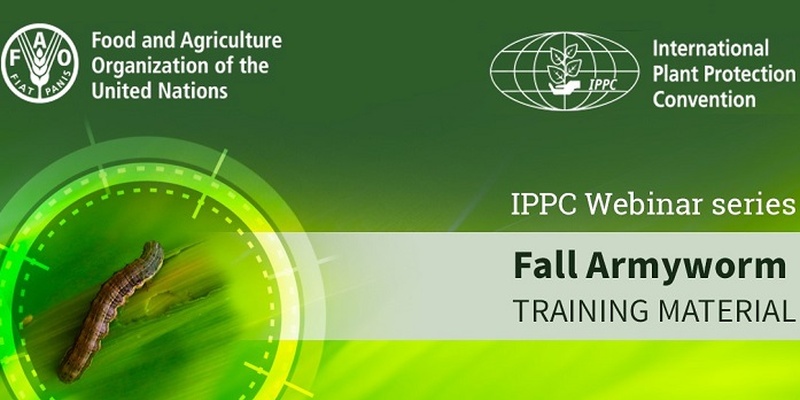 IPPC Secretariat invites interested users to register for the "Fall Armyworm Training Material: FAO/IPPC Prevention, Preparedness, and Response Guidelines for Spodoptera frugiperda" webinar series. (Please register individually for all three sessions in the series)
Webinar 1: 22 October 12:00-13:30 (CET) Register here
Content: Introduction, General launch and guidelines presentation, including FAW distribution and biology
Webinar 2: 19 November 12:00-13:30 (CET) Register here
Content: Fall Armyworm Prevention and Preparedness (When FAW is still absent from a country)
Webinar 3: 10 December 12:00-13:30 (CET) Register here
Content: Fall Armyworm Response and Communication (When FAW has been officially detected and confirmed by a country)
Webinars are addressed to Quarantine and biosecurity experts, NPPOs and RPPOs staffs, researchers supporting NPPOs, producer associations, technical assistance organizations, manufacturers of technical means of control, and surveillance.
The webinar will be held in English with simultaneous interpretation into French and Arabic.
To consult the detailed program and more information, please visit: https://www.ippc.int/en/news/workshops-events/webinars/fall-armyworm-faw-training-part-1-22-october-part-2-19-november-and-part-3-10-december/…..