Jun 26, 2021 – Energy & Environment
West coast drought leads to grasshopper plague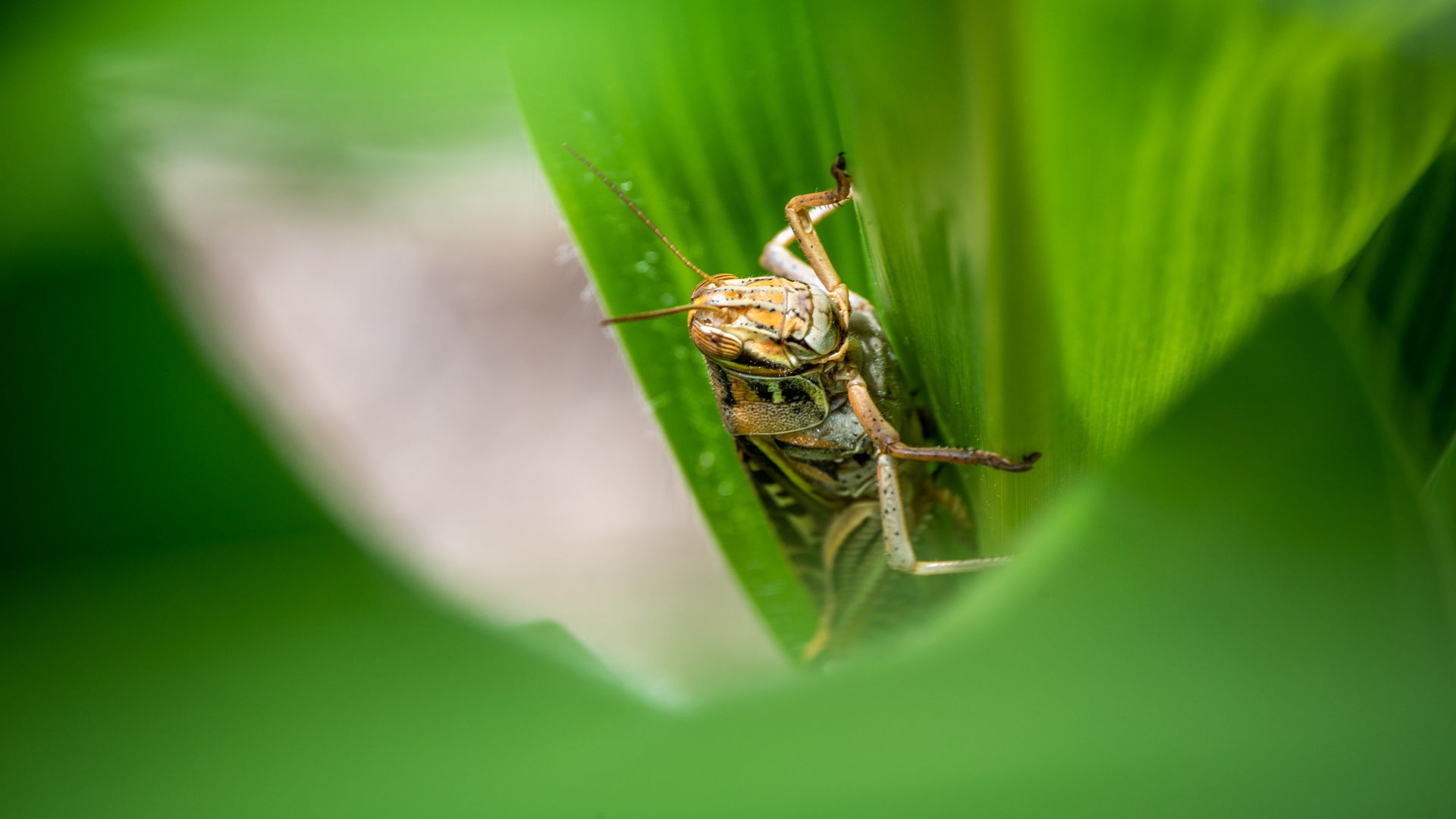 Photo: Edwin Remsberg/VW PICS/Universal Images Group via Getty Images
As the Southwest remains stuck in the most intense drought of the 21st century, a plague of grasshoppers has emerged, threatening farmers' rangelands, AP reports.
Driving the news: The Department of Agriculture has responded by launching an extermination campaign against grasshoppers, the largest since the 1980s. Authorities have started to spray thousands of square miles with pesticide to kill immature grasshopper before they become adults.
But, but, but: Some environmentalists worry the pesticides could kill other insects, including grasshopper predators and struggling species such as monarch butterflies, AP notes.
The USDA said it would spray rangelands in sections to prevent other insect wildlife from being affected by the pesticide.
State of play: The USDA released a grasshopper hazard map that shows some areas have more than 15 grasshoppers per square yard in Montana, Wyoming, Oregon, Idaho, Arizona, Colorado and Nebraska.
Why it matters: "Left unaddressed, federal officials said the agricultural damage from grasshoppers could become so severe it could drive up beef and crop prices," AP writes.
What they're saying: "Drought and grasshoppers go together and they are cleaning us out," Frank Wiederrick, a farmer in Montana, told AP.