The Weather Network
Invasive species' staggering damage: $1.3 trillion since 1970
Daniel Martins
Digital Reporter
Monday, April 5th 2021, 3:15 pm – The estimated cost of invasive species continues to increase, tripling every decade.
https://www.theweathernetwork.com/videoplayer/1942203455001/B1CSR9sVf/6246448115001?autoplay=true
Conservationists have always said invasive species can have a devastating impact, but now we have a clearer idea of the dollar-figure cost: A little under US$1.3 trillion (C$1.62 trillion) in the nearly four decades between 1970 and 2017.
That's according to a new study led by scientists in France, which calculated a "minimum" of $1.288 trillion of damage over that time period – about the size of the economy of Egypt or Australia at purchasing power parity (PPP).
On an annualized basis, that comes to US$26.8 billion (C$33.57 billion), similar to New Brunswick's annual GDP. But that 37-year annual average figure obscures a worrying trend: The yearly cost of invasive species has been steadily growing, reaching US$162.7 billion (C$204 billion) in 2017, the last year of data the researchers included in the study.
"These costs remain strongly underestimated and do not show any sign of slowing down, exhibiting a consistent threefold increase per decade," the researchers say. "We show that the documented costs are widely distributed and have strong gaps at regional and taxonomic scales, with damage costs being an order of magnitude higher than management expenditures."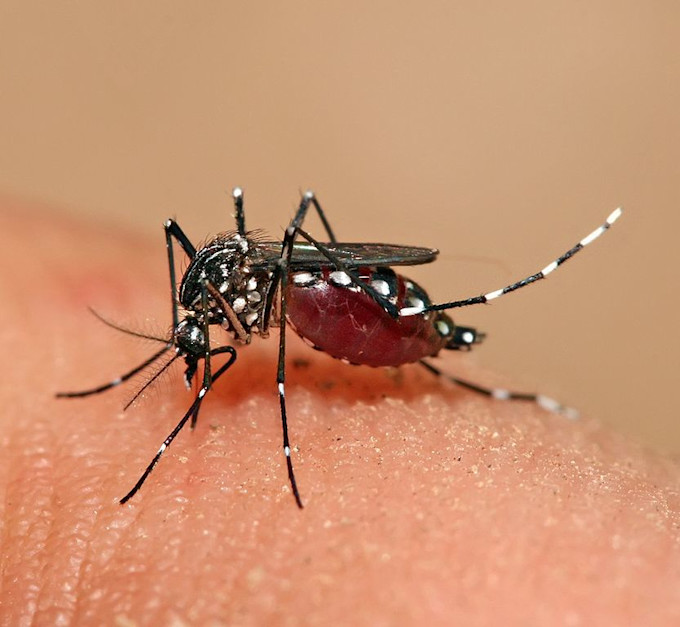 A mosquito of the aedes genus, which includes several varieties that are invasive species in some countries. Image credit: Muhammad Mahdi Karim/Wikimedia Commons.
Invasive species are species that move into environments where they were previously unknown, and where they may have no natural predators. In most cases, they are introduced by humans, whether knowingly or not, but can also expand their habitat due to climate change. Their spread can impact biodiversity and environmental health, but also have major economic impacts as well.
In Canada, for example, the forests in some provinces have been threatened by the invasive Asian long-horned beetle or emerald ash borer, while food chains in the Great Lakes have been under pressure from zebra and quagga mussels.
They can also impact public health, as some of the most invasive species are mosquitos, which can carry diseases into new areas.
The researchers based their analysis on 850 studies covering more than 2,400 cost estimates, and stress that their economic damage calculations are conservative.
"Research approaches that document the costs of biological invasions need to be further improved," they warn. "Nonetheless, our findings call for the implementation of consistent management actions and international policy agreements that aim to reduce the burden of invasive alien species."
The study was published in the journal *Nature* last month.
WATCH: HOW TO SPOT AN INVASIVE PLANT SPECIES, AND WHAT TO DO NEXT
https://www.theweathernetwork.com/videoplayer/1942203455001/default/6201787383001
You May Also Like

Vancouver's growing beetle problem: How you can help
How to properly remove a beehive or wasp nest
Southern Ontario residents battle an intrusion of invasive caterpillars
These Canadian species are found nowhere else on Earth