Emerald ash borer confirmed in Lincoln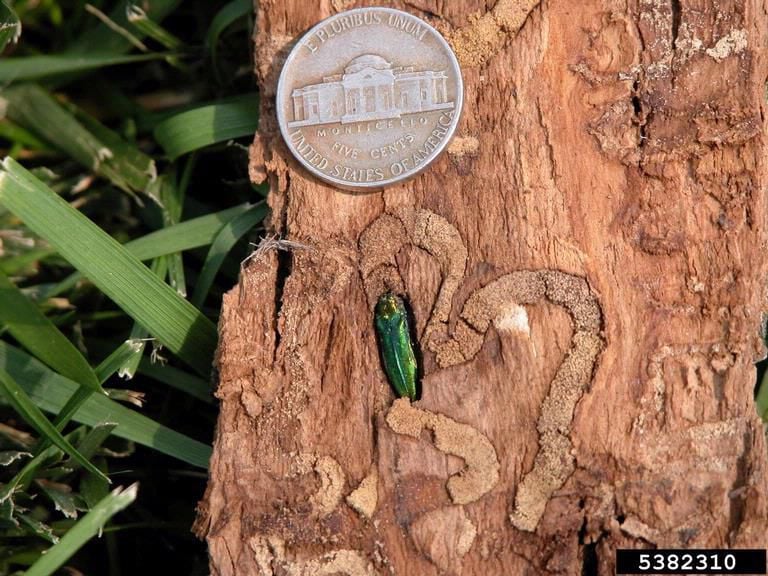 The emerald ash borer has officially arrived in Lincoln.
The Nebraska Department of Agriculture announced Wednesday that the tree-destroying insect was recently found in a trap in an undisclosed location in Lincoln. The department also said an arborist in Fremont found signs of an infestation there.
The emerald ash borer was first found in Nebraska in June 2016 and city officials have been preparing for years for the insects' inevitable arrival in Lincoln.
It had already been spotted within about 15 miles of the city, and most experts believed the insect was already here.
"While it's unfortunate we found (emerald ash borer) in Lincoln and signs of an infested tree in Fremont, it is not unexpected considering we have confirmed infestations in Douglas and Cass counties," Agriculture Director Steve Wellman said in a news release.
The emerald ash borer gets its name because its larva bore under the bark of ash trees, usually killing them within a few years. Once the insect arrives, it usually kills 75 percent or more of all ash trees within a decade.
Lincoln has about 14,000 public ash trees and has estimated it could have as many as 50,000 others on private property. The city has a plan to remove and replace about 1,000 trees a year for 14 years, at an estimated cost of $22.8 million.
Mayor Chris Beutler has previously said that cutting down and replacing ash trees over time would avoid having thousands of dead ash trees lining city streets.