BCPC News
State-of-the-art weed detection tech could be available within few years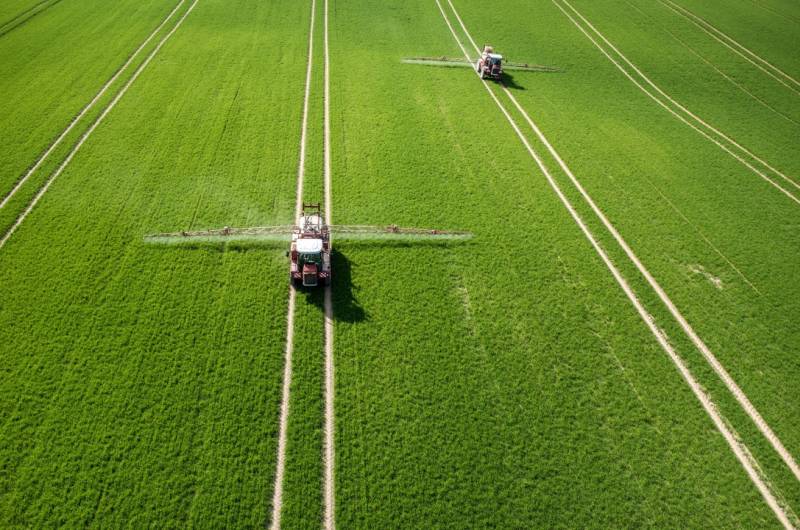 New technology which will apply state-of-the-art weed detection to apply herbicide more accurately could be available for use by 2020.
As part of a three-year research partnership between two German agricultural and tech giants, Bayer and Bosch are developing smart spraying technology.
Using camera sensors, it can differentiate between crops and weeds and target weeds with pesticides – at lightning speed, in a single process. It is hoped the technology will be available by 2020.
"Smart spraying sustainably clears fields of weeds. This safeguard yields while minimising environmental impact," Dr. Markus Heyn, member of the Robert Bosch GmbH board of management, said.
The rise of such technology is seen as an important step forward as agriculture leaders advance innovations that are climate-friendly, to reduce the industry's carbon footprint.
World hunger is also a growing problem for the industry. According to predictions made by the Food and Agriculture Organisation of the United Nations (FAO), farmers will have to sustainably generate around 50% more yield by 2050 in order to feed the global population.
"We want to venture together with Bosch into new territory, combining different technologies to ensure that herbicides are only applied in areas where they are really necessary," Tobias Menne, head of digital farming at Bayer, said.
'Field manager'
The technology solution will offer a digital "field manager" which assesses the field and recommends the best time to treat weeds.
Weeds can be difficult to identify, but by using camera sensors, the technology can determine what is growing in the field and then adopt a targeted application technique to spray crop protection agents specifically on weeds.
The multiple camera sensors, which are spread across the entire width of the crop sprayer, take a continuous series of pictures, identifying the different weeds and allowing the optimum treatment to be defined.
While the crop sprayer is still crossing the field, the herbicide is sprayed in the required quantity and mixture using the appropriate application parameters.
While the relevant weeds are targeted, weedless areas remain untouched. All this occurs within milliseconds.
'Quantum leap'
"Smart spraying is a quantum leap in the fight against weeds," said Björn Kiepe, head of agronomy at Bayer's digital farming unit.
"We are combining modern weed identification technology with the ability to apply different active substances as the situation demands. This process is very precise, with a spatial resolution of well under one meter. This will make it even easier for farmers to practice sustainable crop protection."
Bosch has been transferring its automotive technology to the agriculture industry, and is already generating sales worth 1 billion euros as a result.
By the middle of the next decade, it plans to double sales of technologies for agriculture. "Bosch can do more than cars and cordless screwdrivers. We are bringing high tech to farms, opening up a market worth billions," said Dr. Markus Heyn.