"Self-limiting" diamondback moths trialled in US
An Oxford-based biotech firm has begun field trials of genetically modified (GM) diamondback moths that aim to control numbers of this damaging pest.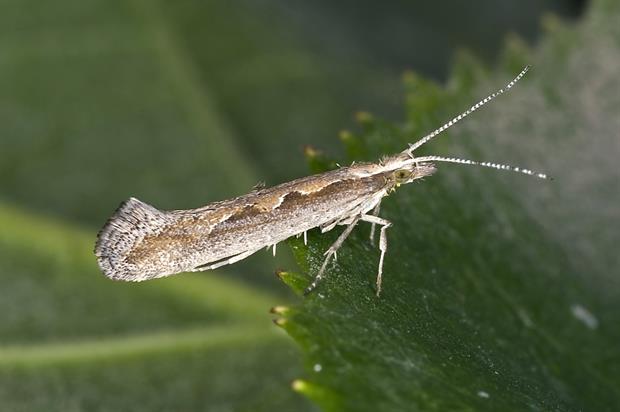 A non-native arrival to the US, the diamondback moth (Plutella xylostella) is the world's most damaging agricultural pest of brassica crops, costing US farmers over $4 billion yearly in crop losses and control management. It also has a high level of resistance to conventional pesticides.
Instead the male GM moths, bred by US-owned Oxitec, pass on a self-limiting gene that prevents their female offspring from reaching adulthood.
The moths also have a fluorescent protein marker to distinguish them from wild pest moths, enabling their spread to be tracked.
The US government-approved field evaluation will be conducted at Cornell University's New York State Agricultural Experiment Station, led by the university's Professor Tony Shelton, an expert on sustainable agriculture.
"Importantly, this technology only targets this damaging pest species, and does not affect beneficial insects such as pollinators and biological control agents," he said.
"Our previous greenhouse and field cage studies of this technology worked extremely well, and the evaluation will help us determine how well it works in the field."
The earlier research was published in the journal BMC Biology.
Unusually large numbers of the moths were found in the UK last year, causing widespread damage to brassica crops.
---